Services & Facilities
Aegeo Spa offers a luxurious spa and fitness experience during your stay at NYX Esperia Palace Athens. Our service menu is our most precious offering. It reflects our experience and knowledge, the Greek heritage passed on through the ages. We have developed it with great care to offer you love and unforgettable relaxing experiences through a voyage to Greece of past and present. We have gathered the best ingredients and the most distinctive fragrances that will take your senses to every corner of Greece.
Rejuvenate your body and mind and give yourself the relaxation time you deserve. Facilities include Spa, Indoor pool, sauna, steam room, hot spring bath as well as access to a fully equipped all day gym.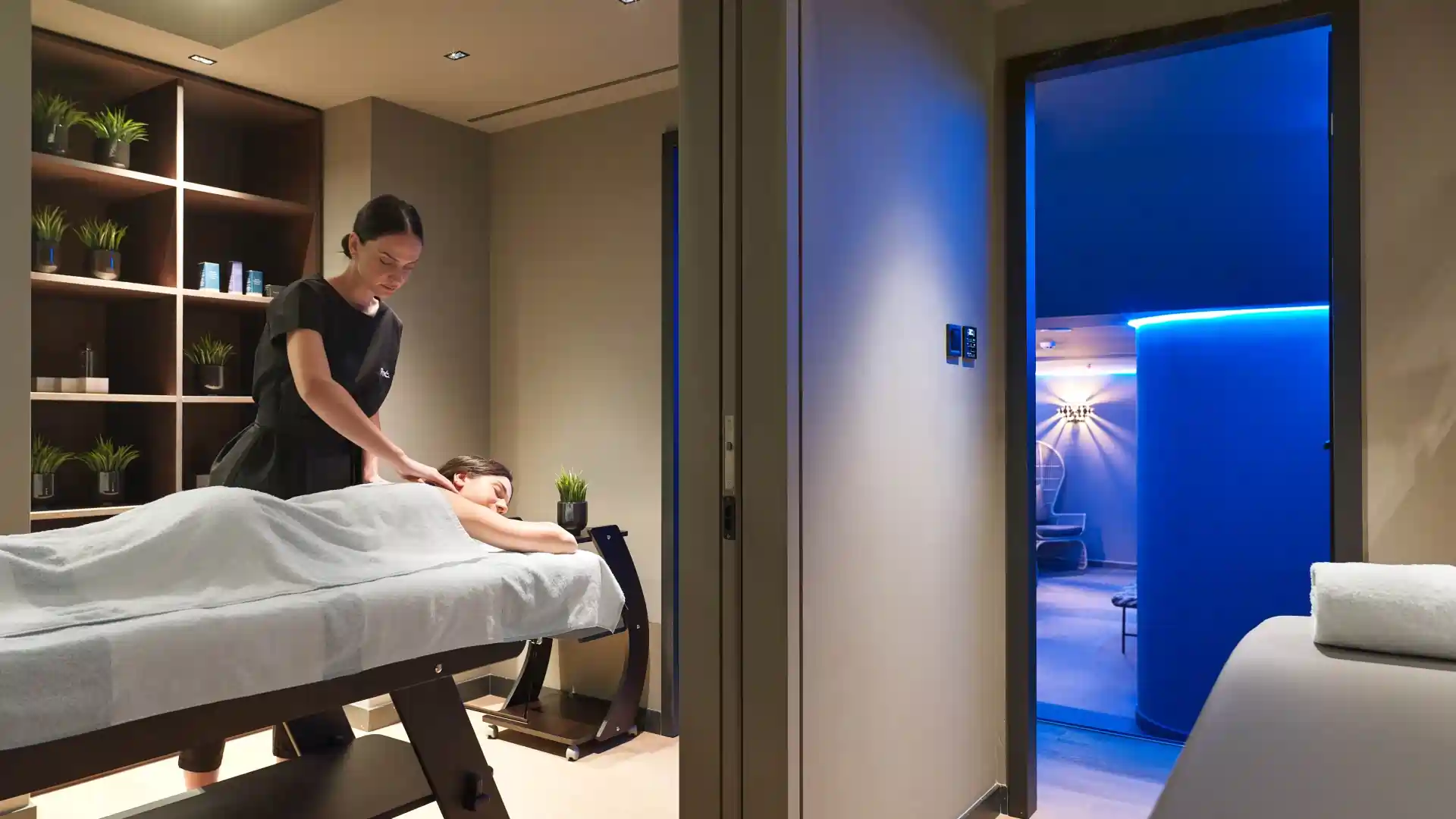 Aegeo Spa
Aegeo Spa at NYX Esperia Palace Athens is an urban sanctuary in the heart of the city, offering guests and non-guests the chance to relax and unwind with a range of excellent facilities, including a sauna, steam room, Hot Spring Bath, and fully equipped gym. A perfect retreat and a place to unwind after a busy day in the city.
Opening Hours
10:30 - 21:00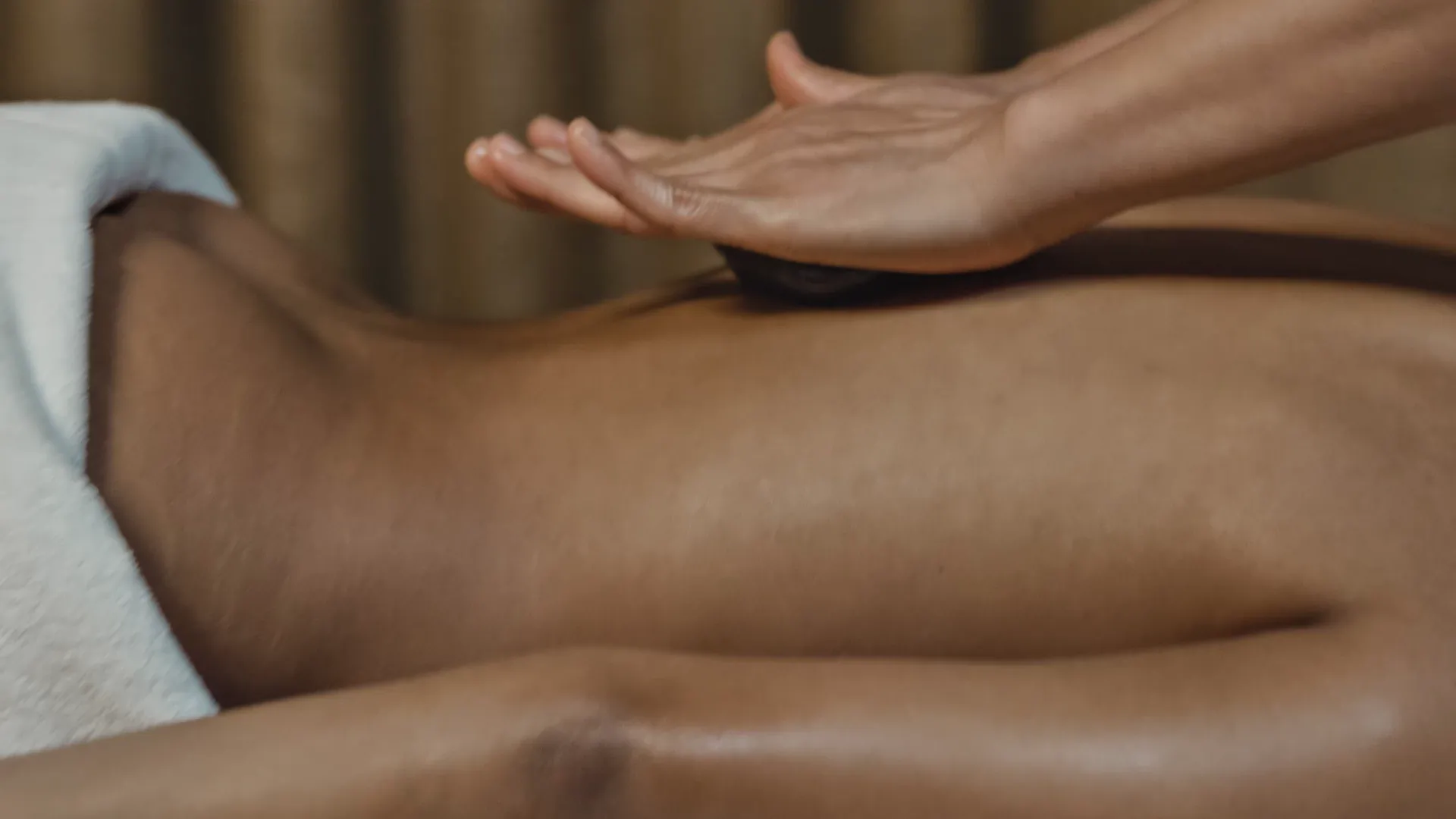 Spa FYX
Get your Spa FYX with the ultimate Face and Body treatments, deluxe manicure, or pedicure.
Full day use of the facilities including bathrobe & towel.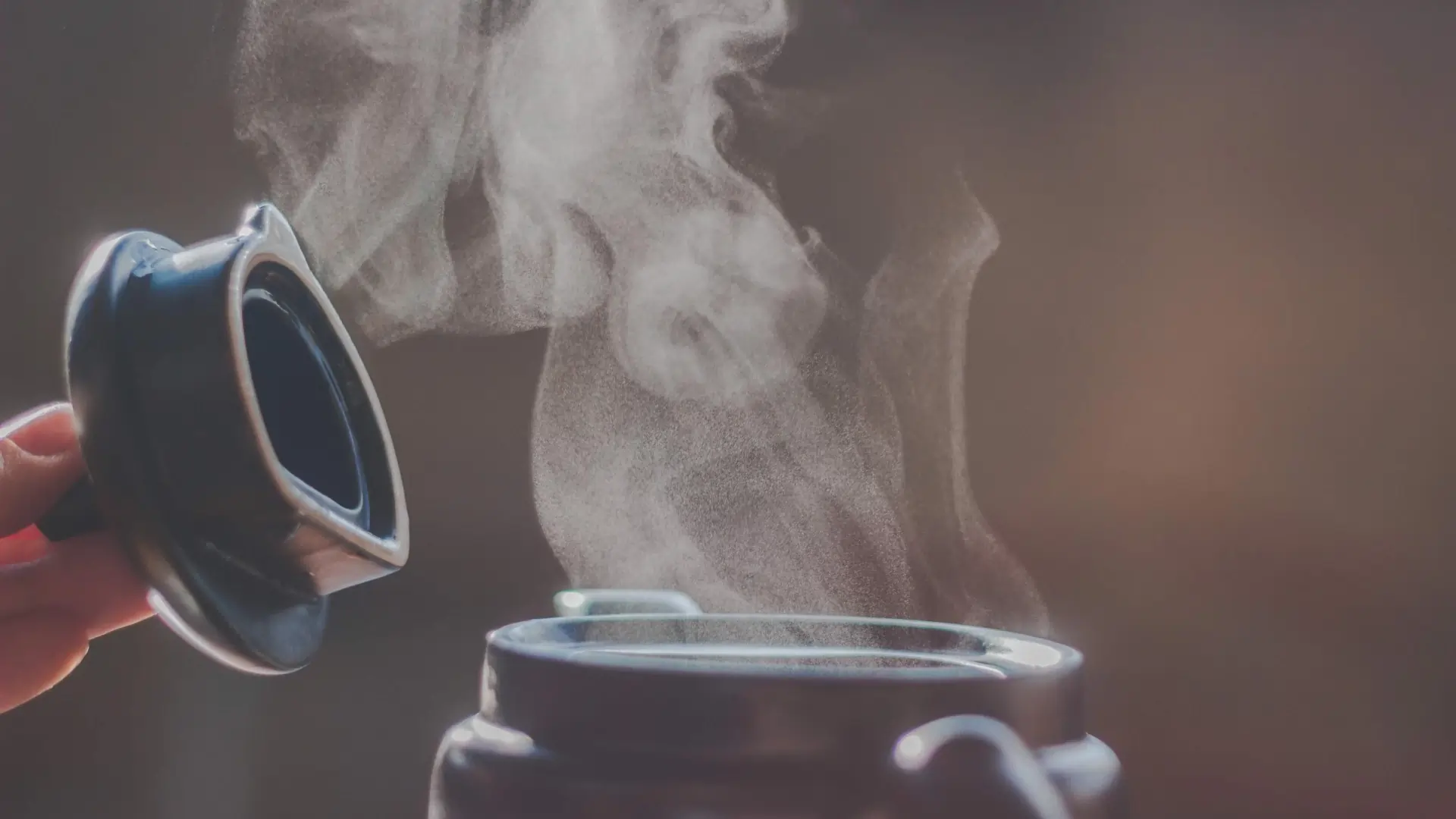 Fuel Your Glow
After your relaxing treatments fuel your body in our Spa at our healthy corner. Enjoy smoothies.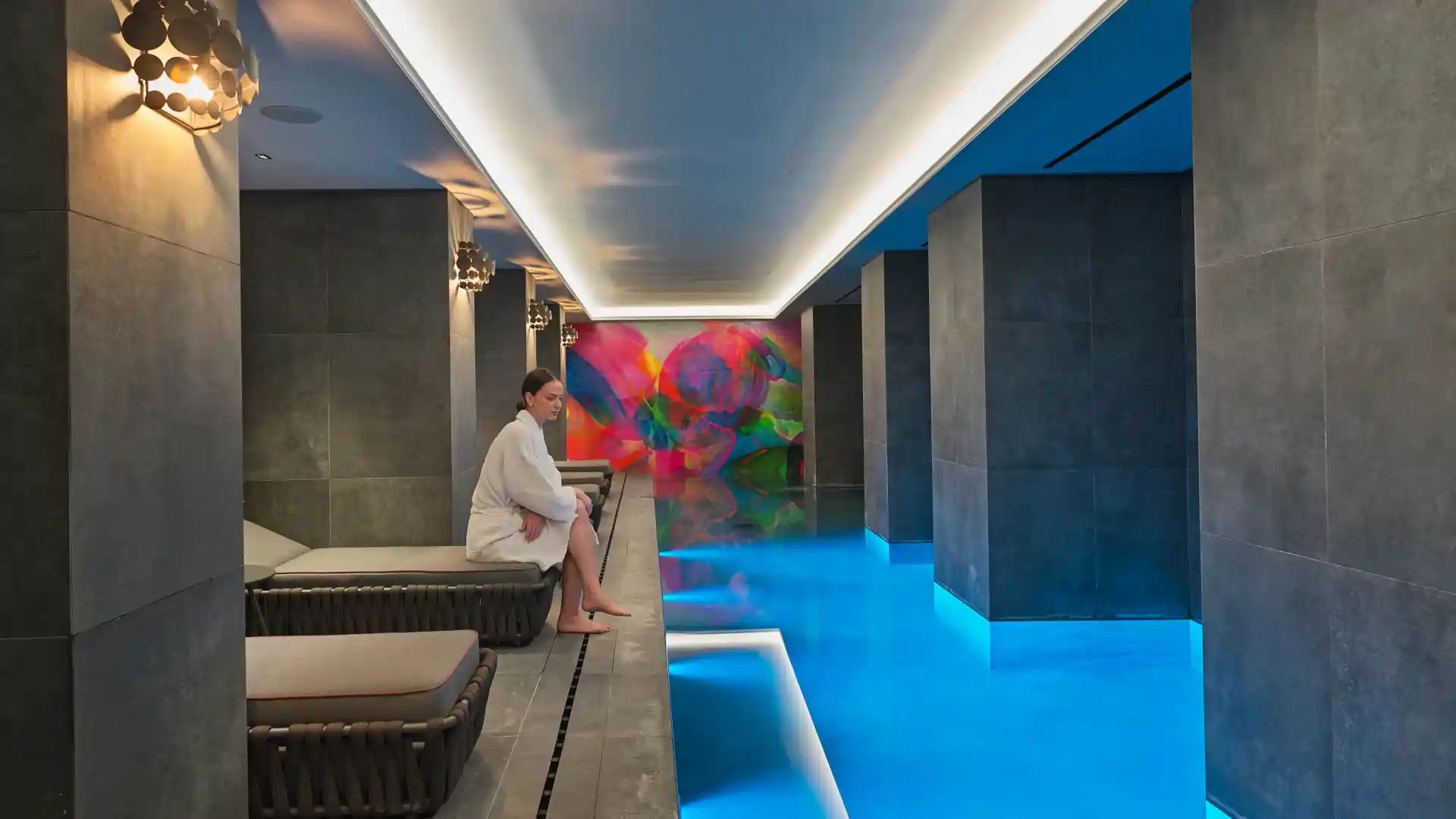 Pool And Thermal Experience
After a long day touring the exciting city if Athens, take a relaxing swim in indoor pool or clear your mind at our Hot Springs Bath or sauna.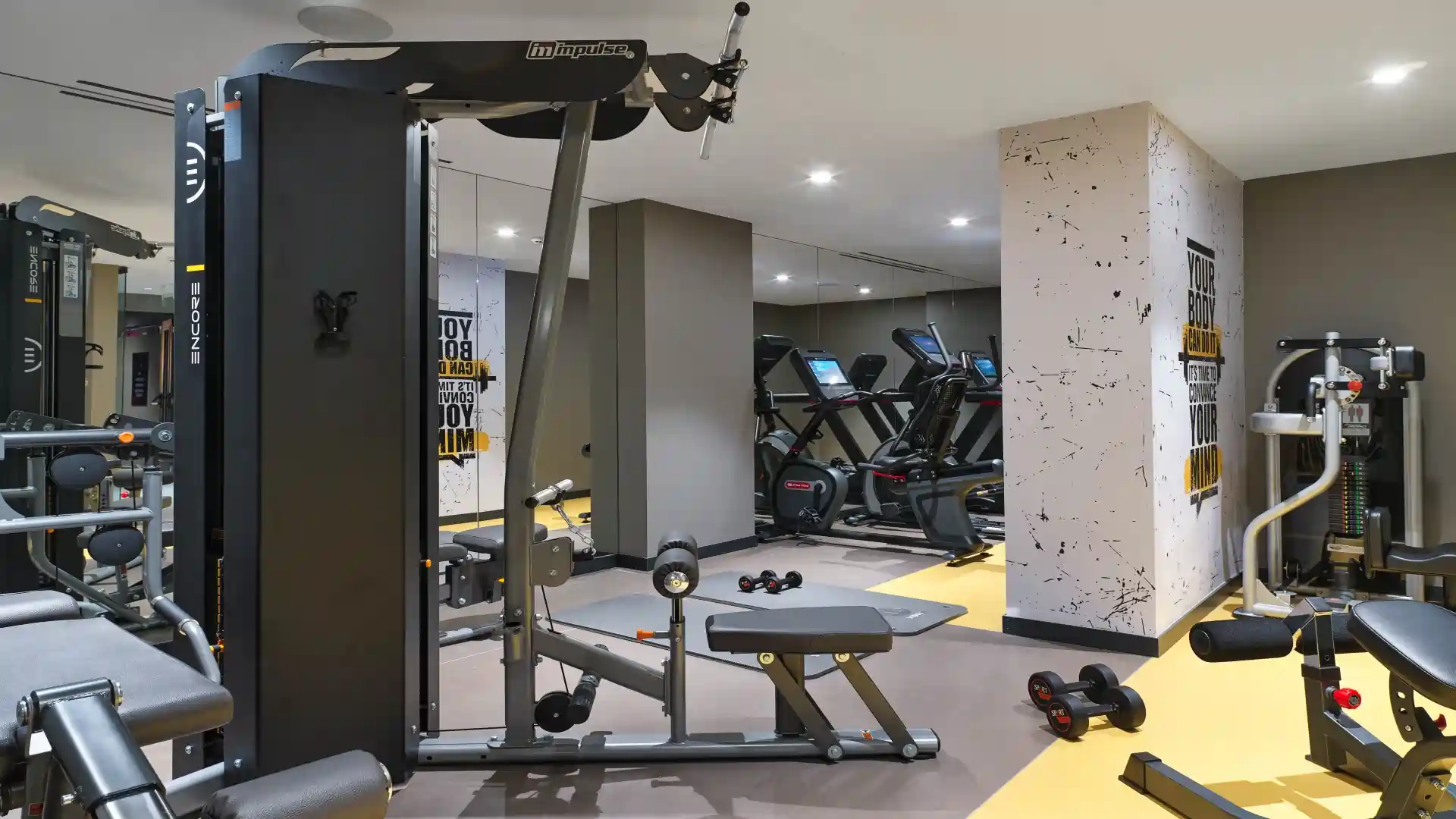 Gym
For those that enjoy a good workout, our all-day gym offers an extensive range of equipment that caters to guests' fitness requirements including cycling, and running machines, cross trainers, free weights, and bars. We offer yoga and fitness classes and upon request a personal trainer.
Gym is accessible 24hours with access with room key.

;

;

;

;

;

;

;

;

;

;

;

;

;

;
;

;

;

;

;

;

;

;

;

;

;

;

;

;

;

;