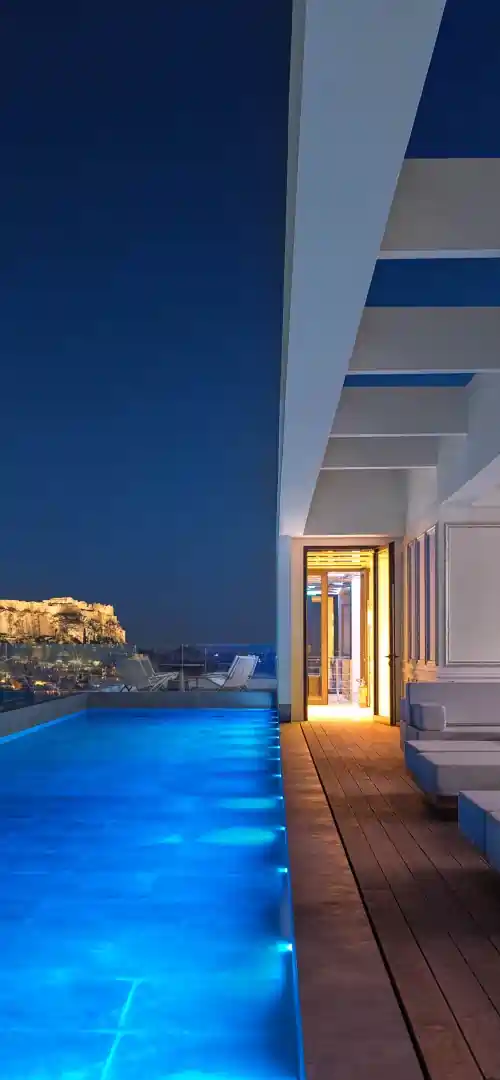 NYX Esperia Palace Hotel Athens
Stadiou 22 and Edouardou Lo, Athens 10564, Greece

Air Conditioning

Bar

Business Lounge

Gym

Free Wi-Fi

Meeting Rooms
Athens
Welcome to Athens, the birthplace of democracy, arts, science and philosophy of Western civilisation. You'll be captivated by the many ancient monuments all around: the Acropolis – a UNESCO World Heritage Site, the Parthenon, and the Temple of Olympian Zeus. Stroll around and discover Plaka, the picturesque district located right below the Acropolis, with its narrow pedestrian streets, lovely neoclassical buildings, small cafes and traditional tavernas.
Athens is also known for its cultural scene and buzzing nightlife. Meander through the streets of Exarchia, a fascinating neighbourhood long famous as a center for students, intellectuals and political radicals. The neighbourhoods of Monastiraki and Psirri are known for their lively bars and tavernas as well as for graffiti and street art. The city has many outdoor markets, such as the Monastiraki Flea Market, where you'll find a variety of unique and handmade items.
Athens is also a great base for exploring the rest of Greece, as it is well-connected to other destinations in the country, such as Delphi, the ancient sanctuary of Apollo, and the nearby islands of the Saronic Gulf.