Food & Drinks
Enjoy fine dining at the Leonardo Kolybia Resort – Rhodes's Blue Horizon restaurant, where the cuisine is inspired by Mediterranean and Greek traditions as well as by the international culinary scene. Our chefs use the freshest market produce in season and you can watch them prepare your meal at the cooking counters. Quench your thirst at our two bars – Ariadne Lounge Bar & Terrace and Thetis Pool Bar.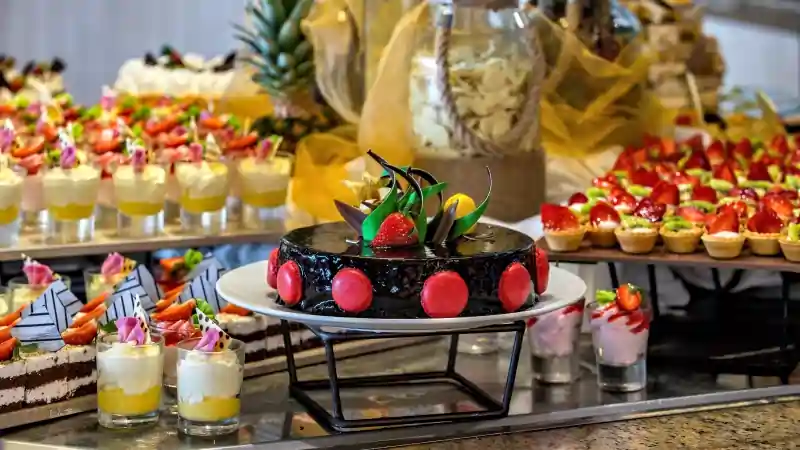 All-inclusive
Leonardo Kolymbia Resort - Rhodes offers all-inclusive services for families and couples seeking a hole-in-one, stress-free destination with true five-star comfort. With meals, snacks, and beverages, as well as accommodation paid for upfront, guests don't need to worry about additional expenses, focusing on the experience rather than fussing about mundane uncertainties like where to dine next. All food and recreational activities at the resort are already contained within the all-inclusive package, which delivers excellent value for the price. Please note, some premium services and facilities – like airport transfer, room service, and sauna access – are available at extra charge. When unsure what is included in your package, just ask one of our guest experience ambassadors. See all the advantages you will enjoy with your all-inclusive package at Leonardo Kolymbia Resort - Rhodes
The Restaurants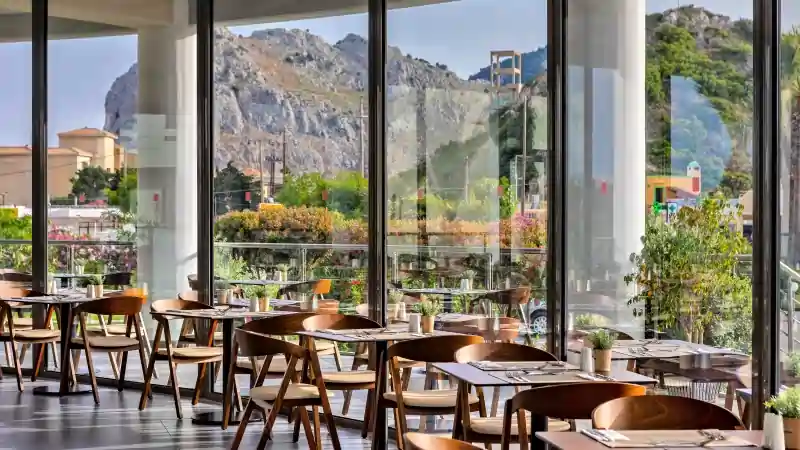 Blue Horizon Restaurant
At the Blue Horizon Restaurant, open for breakfast, lunch, and dinner, you will savor exquisite Greek and international culinary creations. The restaurant has a generous all-you-can-eat buffet with fresh salads and all kinds of bread and pastries. Dishes include vegetarian options, grilled meats, fish and seafood, and delicious local and international desserts. The little ones will be spoiled for choice too, with age-appropriate health meals and comfort food. Blue Horizon Restaurant has a laid-back feel, with a relaxed dress code and welcoming staff ready to assist you if you have special dietary needs.
Dress code
Casual Elegance.
Evening dress code
No shorts allowed for Men. No sleeveless T-shirts or flip-flops please.
Opening Hours
Breakfast | 07:00 - 10:30
Lunch | 12:30 - 14:30
Dinner | 19:00 - 21:30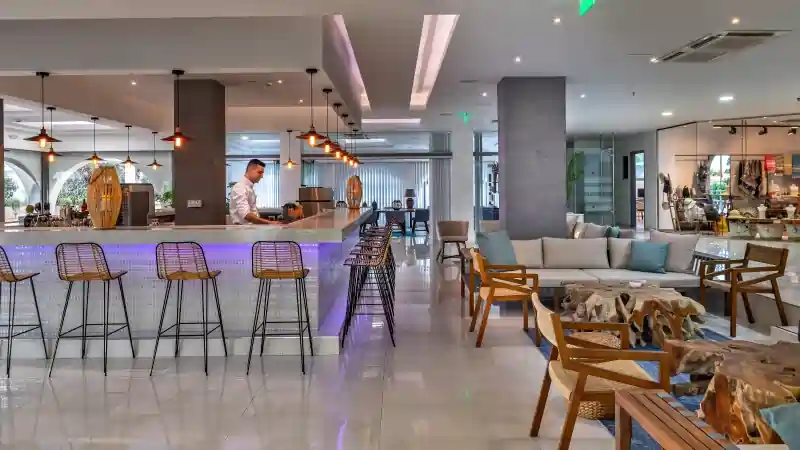 Ariadne Lounge Bar & Terrace
There's plenty to love about Ariadne Lounge Bar & Terrace, with its signature cocktails and its broad choice of fine wines and beers. The elegant casual décor and relaxed ambiance will please you too, and there's a choice of non-alcoholic drinks also, including smoothies, fresh juices, teas, and coffee. Open from 10:00 a.m. until midnight.
Opening Hours
10:00 - 24:00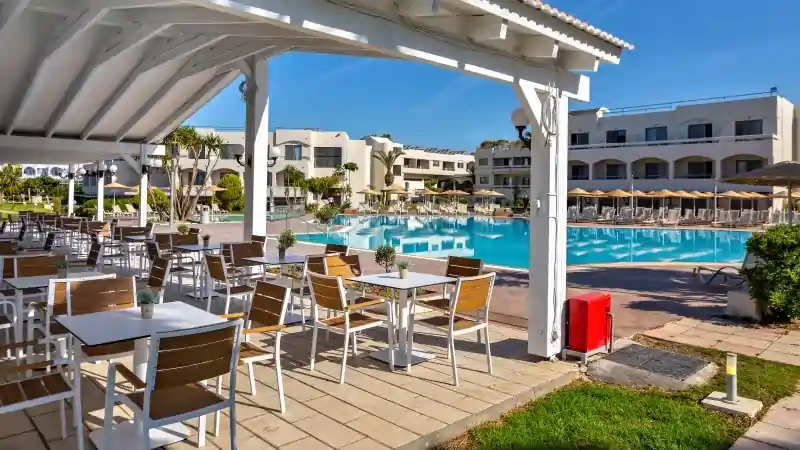 Thetis Pool Bar
Thetis Pool Bar serves fruit-infused libations and creative cocktails in a relaxed al fresco atmosphere. If you feel like noshing between meal, this is the place for you.
$openingHoursTitle ($weatherPermittingTitle)
Drinks & Refreshments | 10:00 - 18:00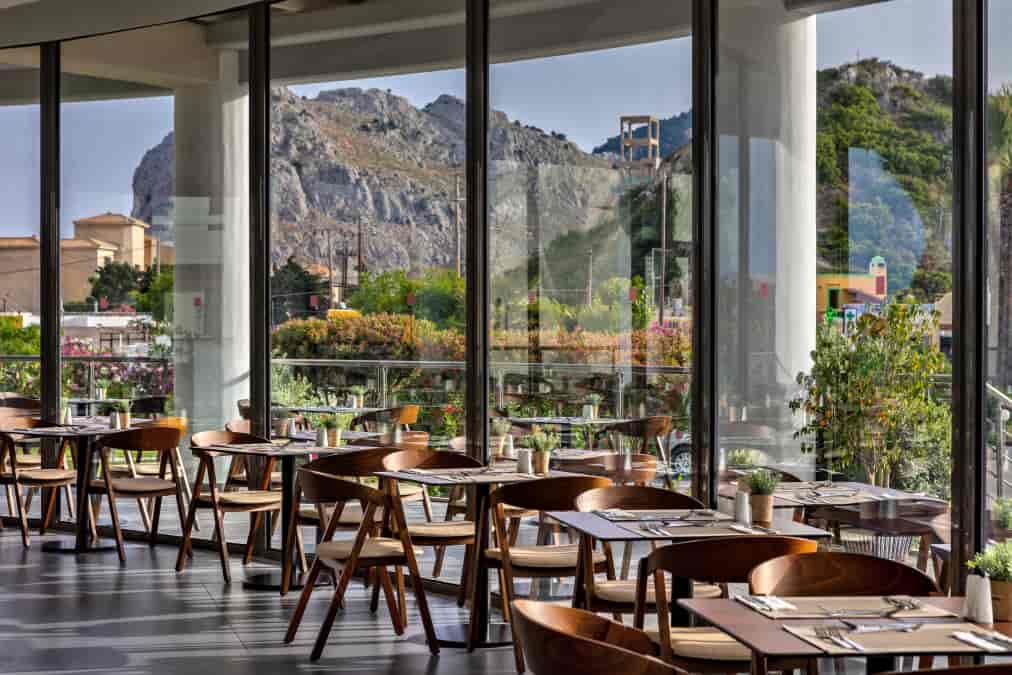 ;
;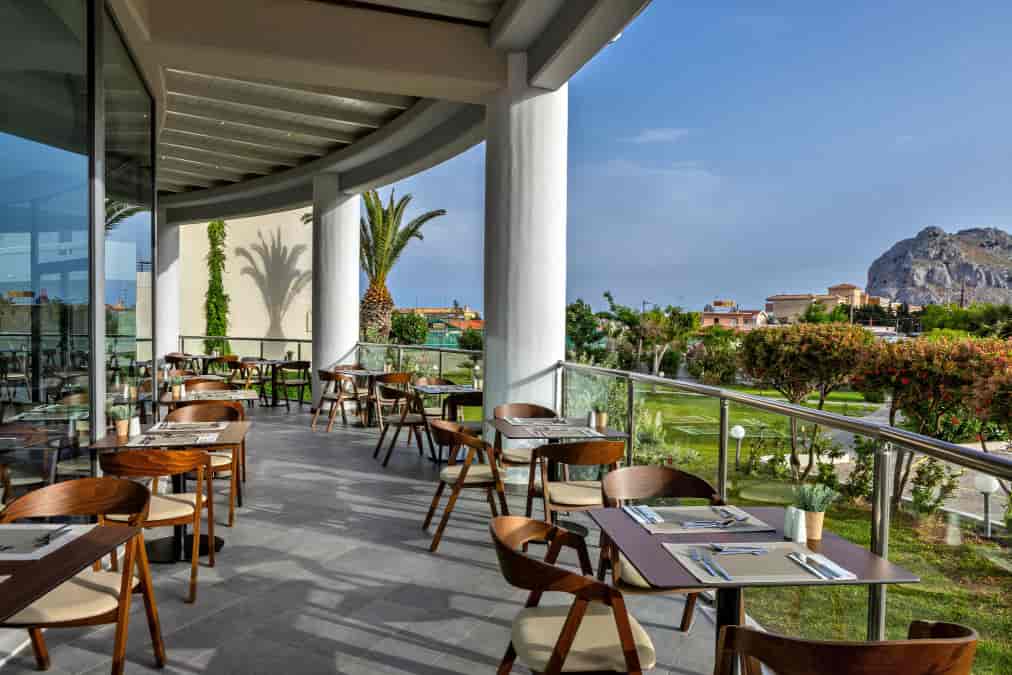 ;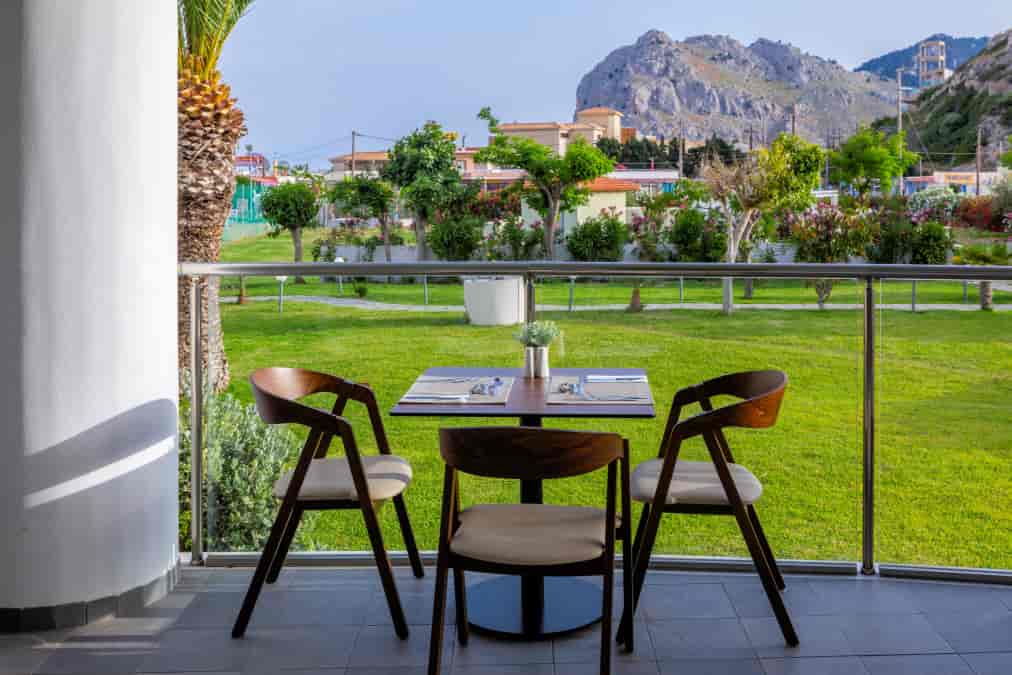 ;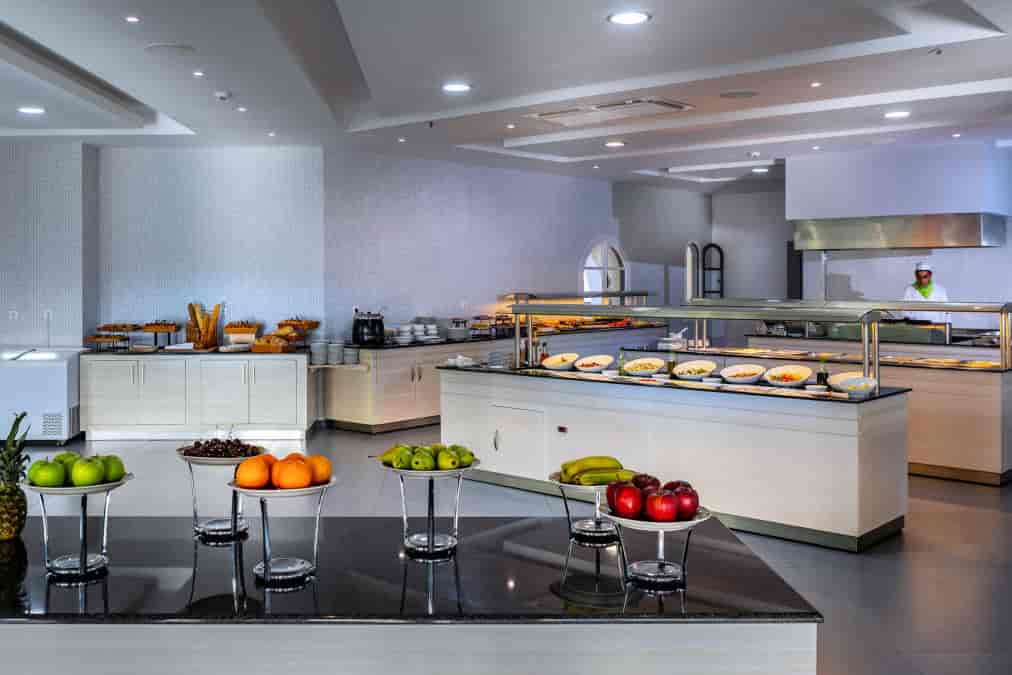 ;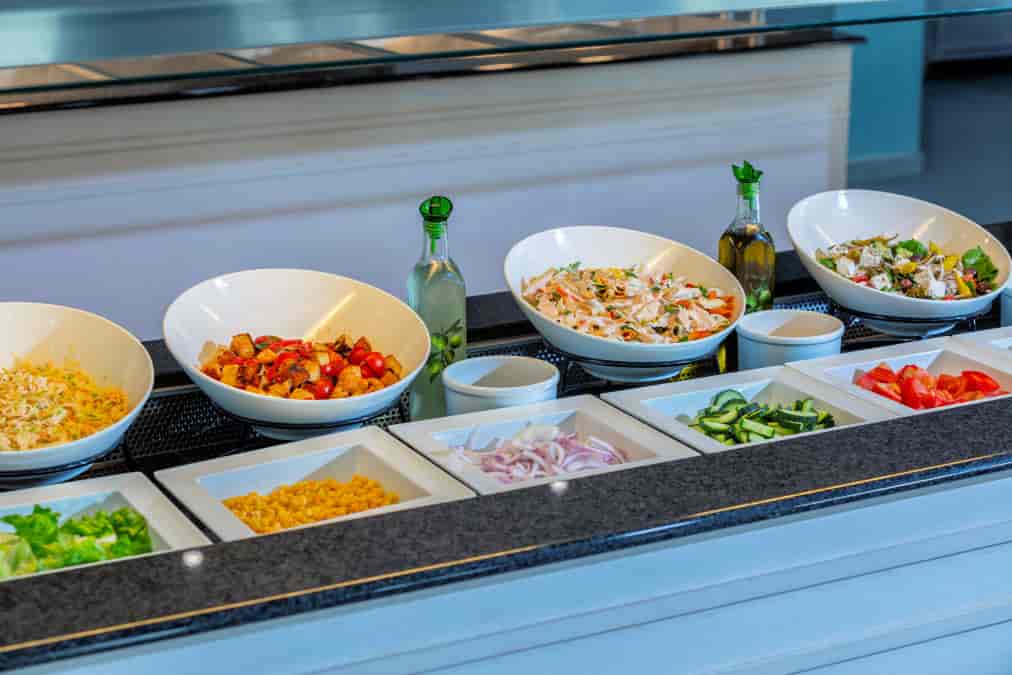 ;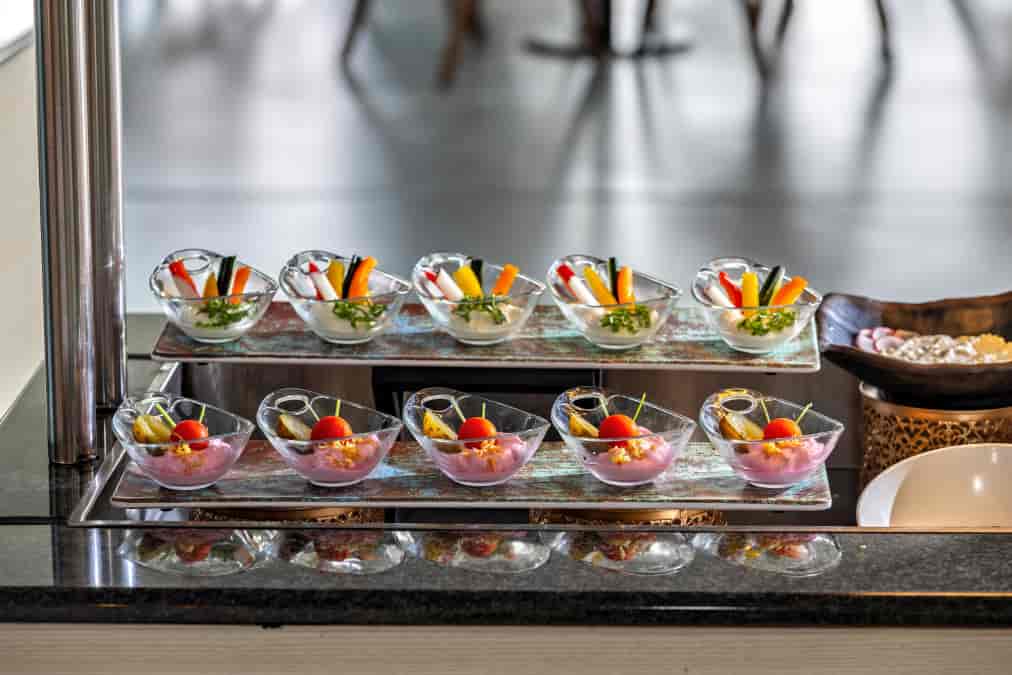 ;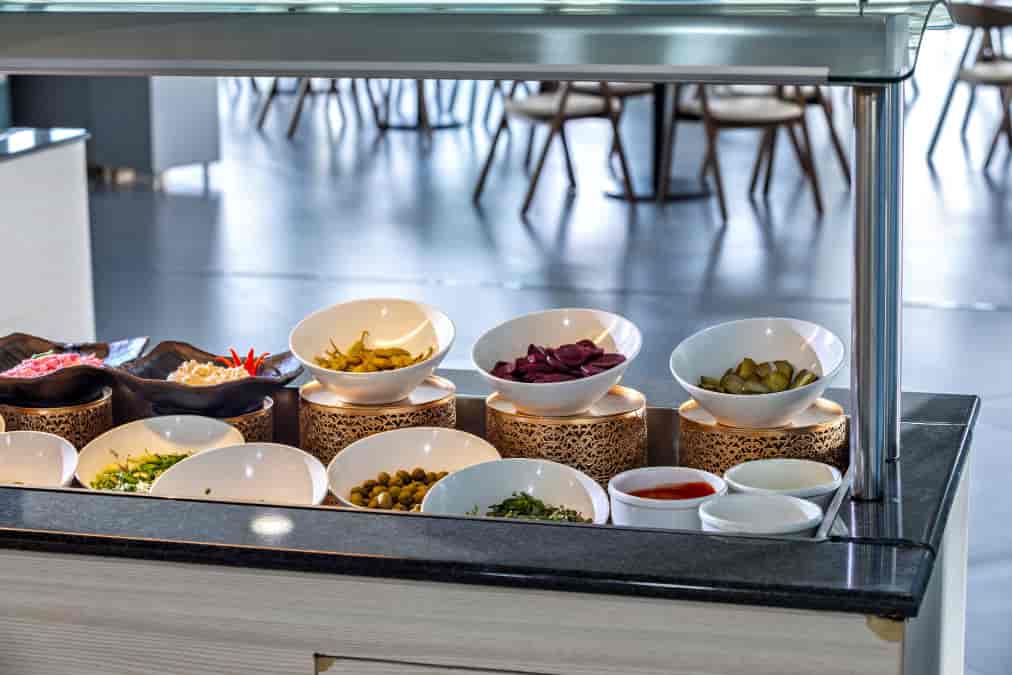 ;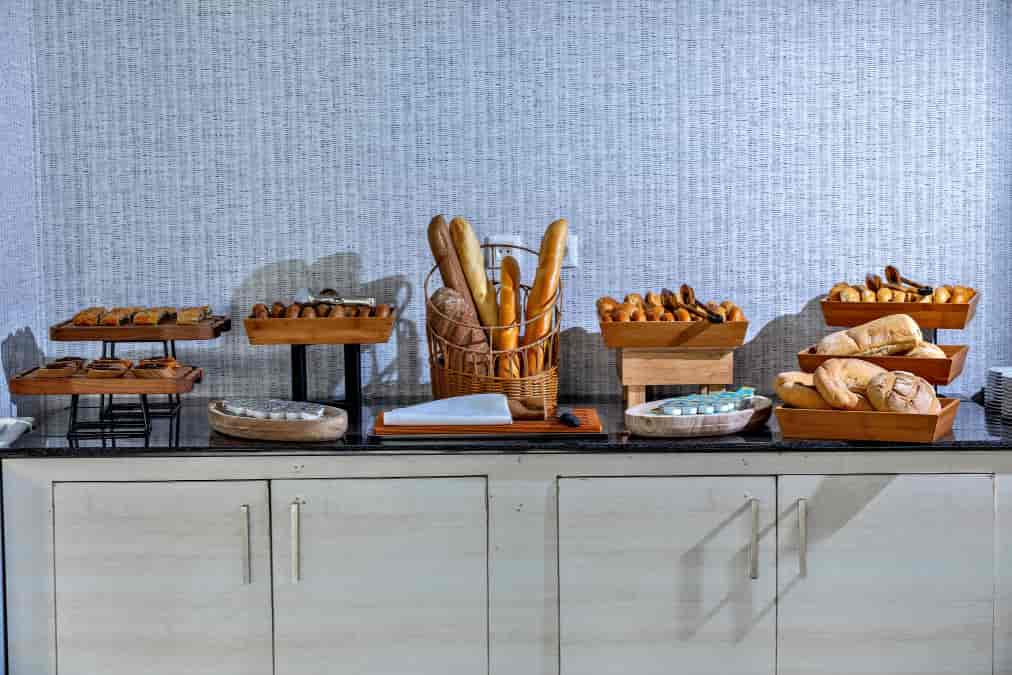 ;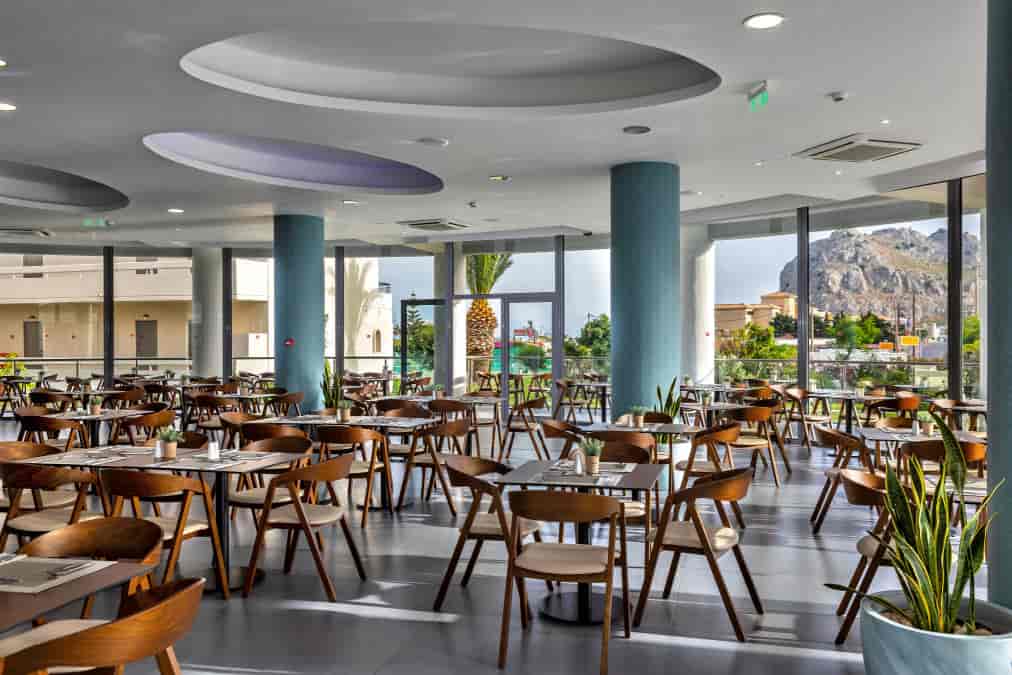 ;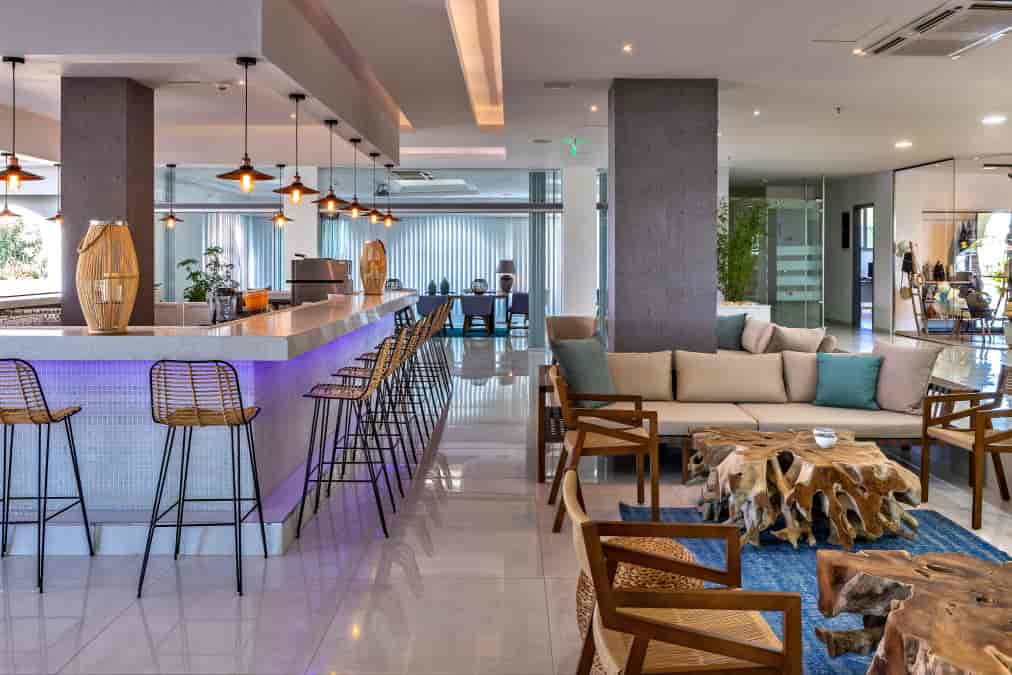 ;
;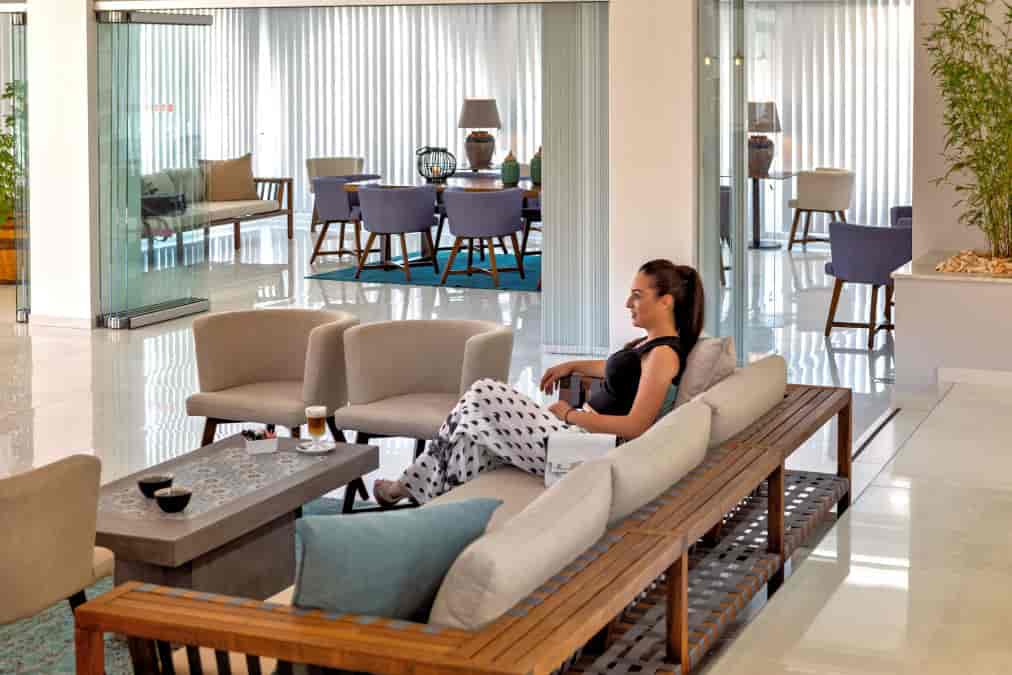 ;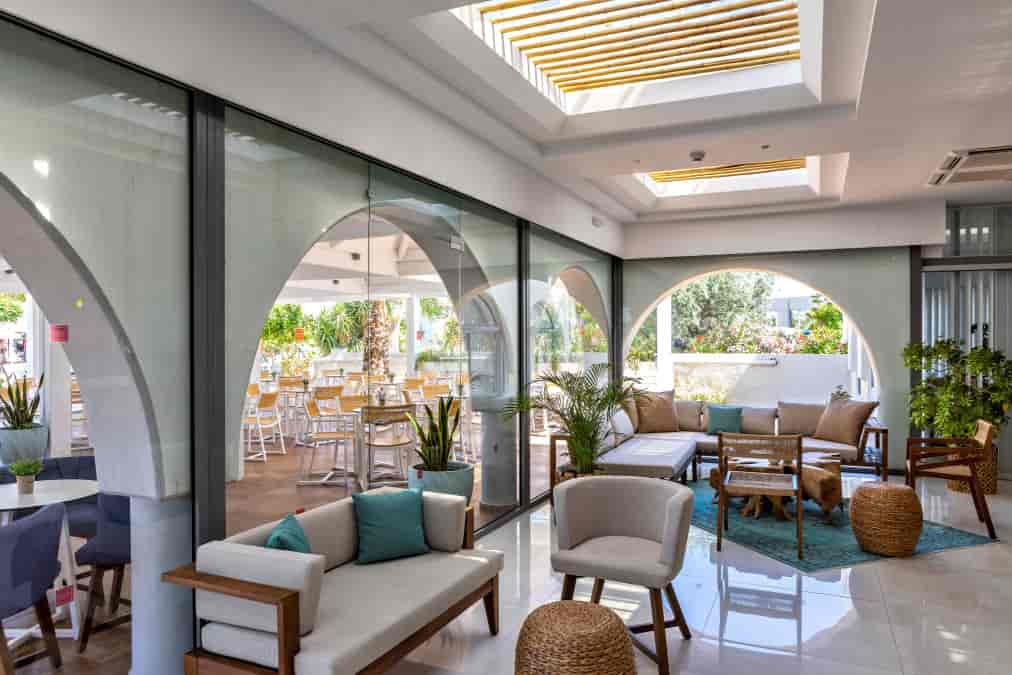 ;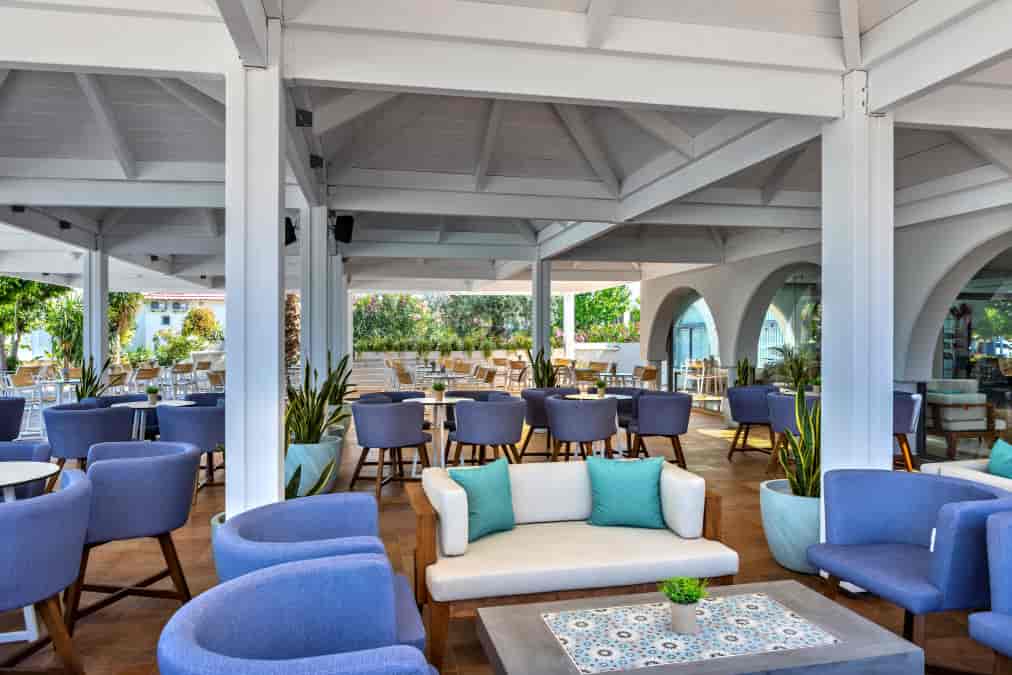 ;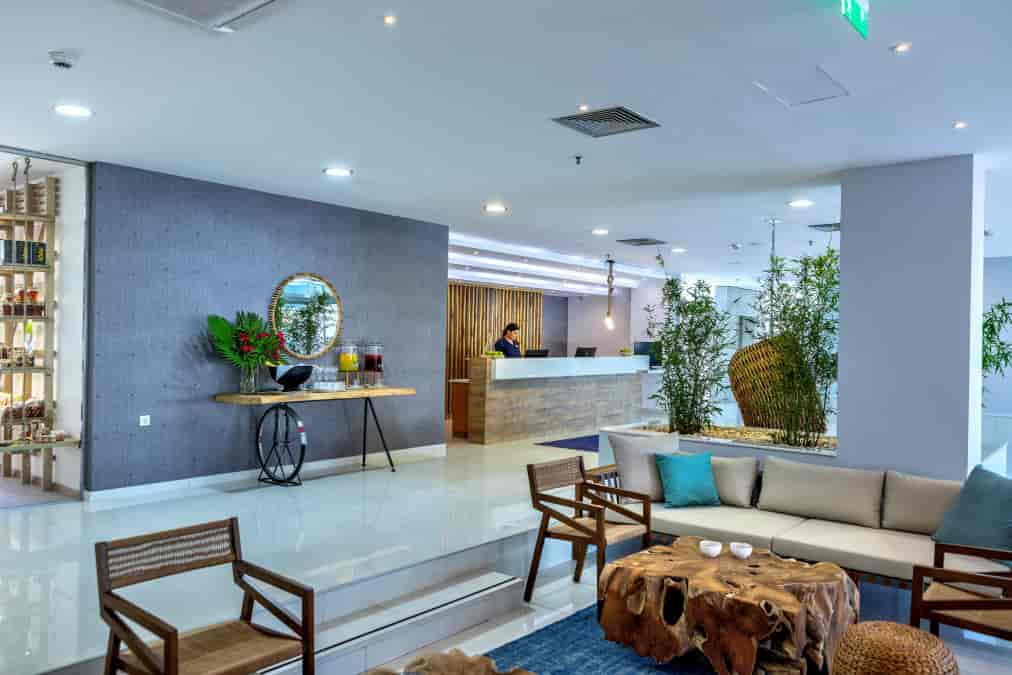 ;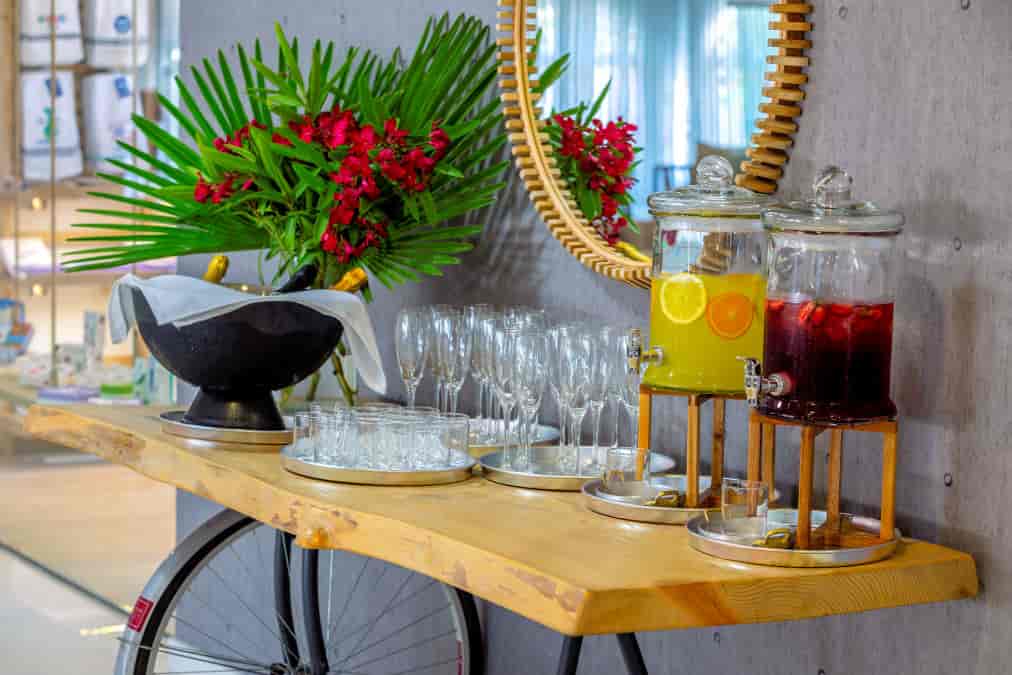 ;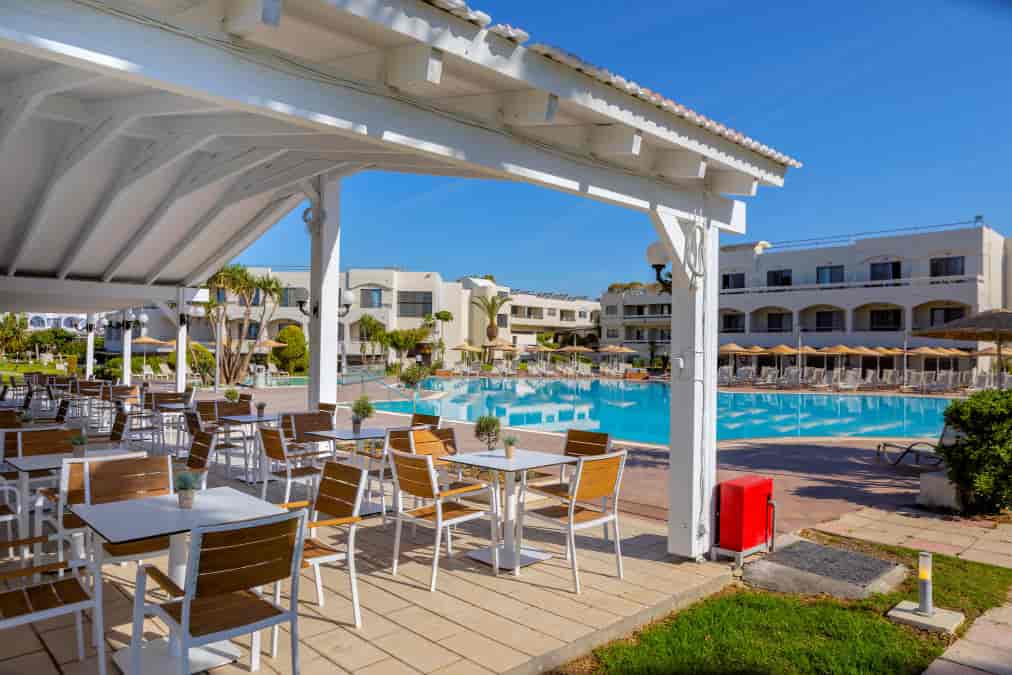 ;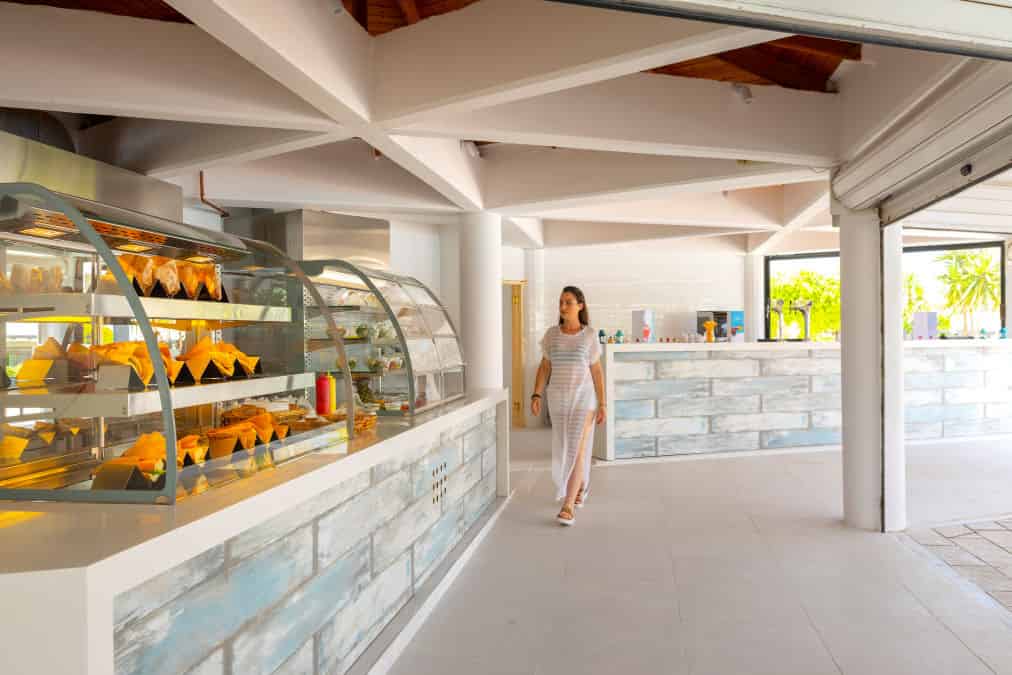 ;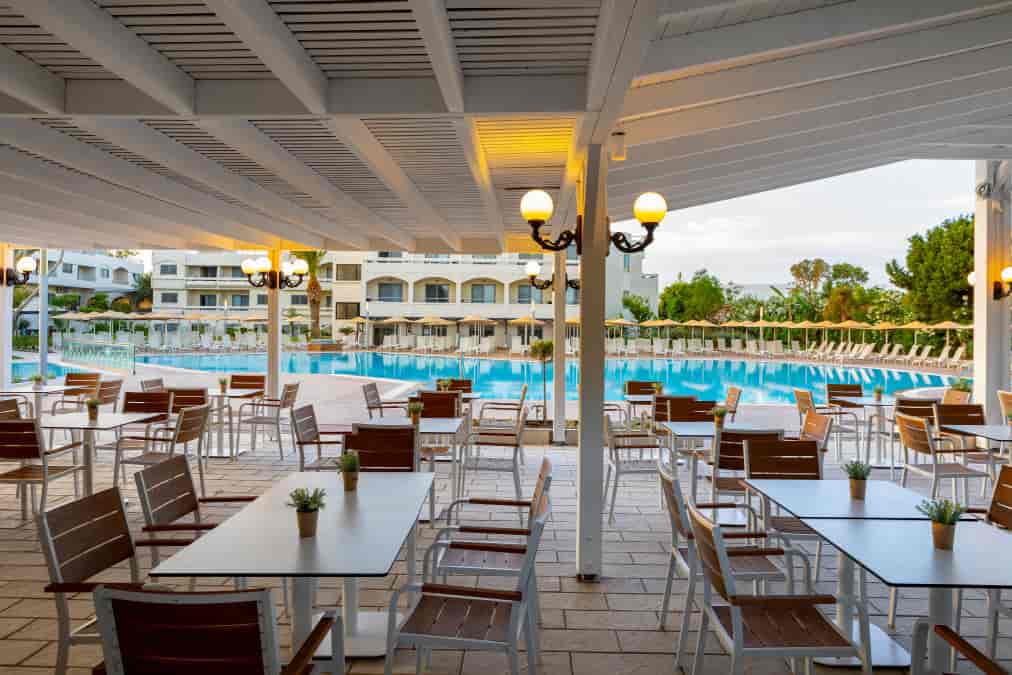 ;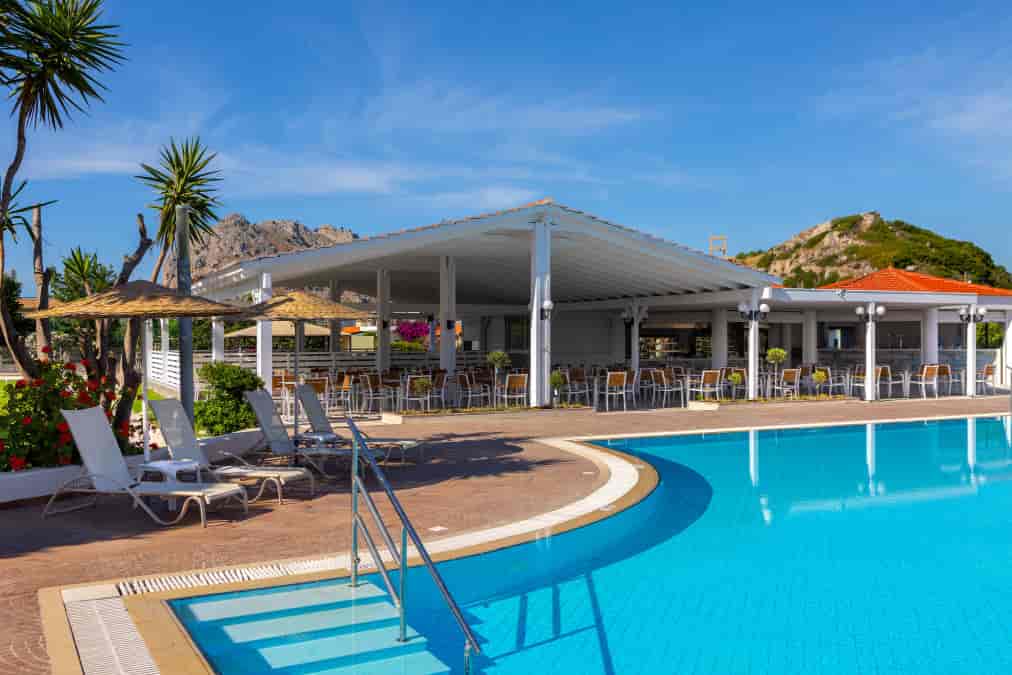 ;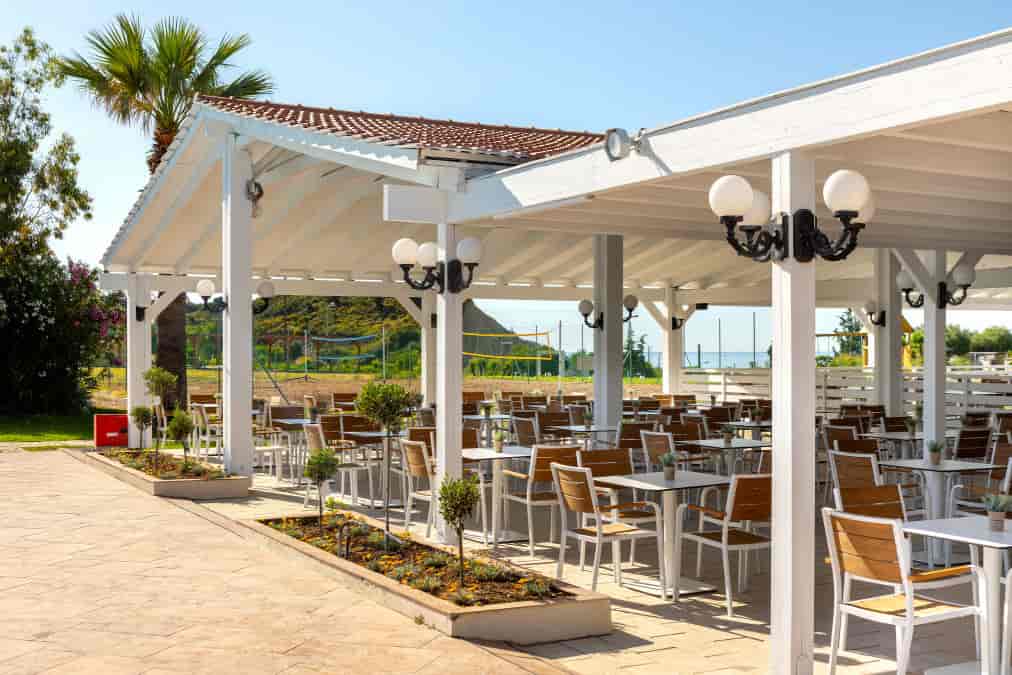 ;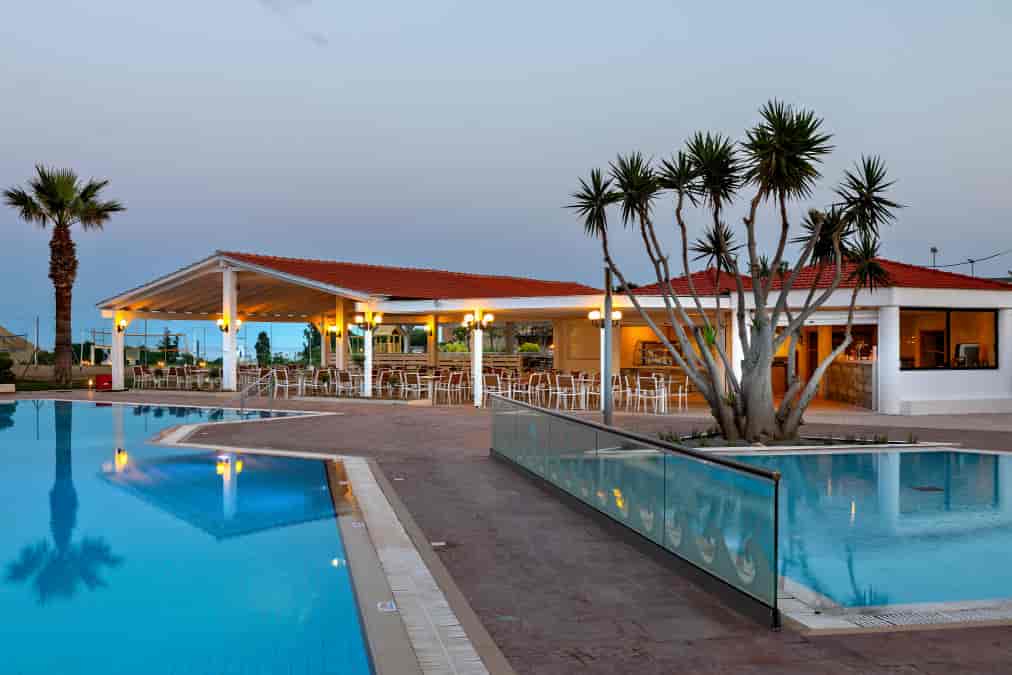 ;